Bob & Debbie Pyles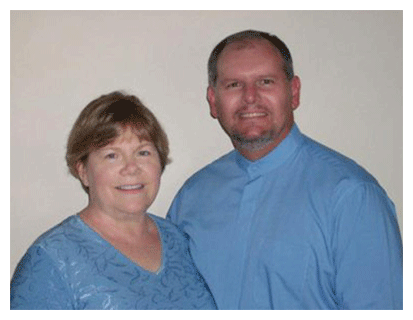 Bob and Debbie began square dancing in the early 1980's. It wasn't until 2001 that they really got interested in round dancing, regularly attending classes with Bob and Gerry Tevlin. Thursday night plus workshops in Edwardsville, Illinois, gave them another opportunity to practice and start cueing "just for fun" between tips. With the assistance and encouragement from other area cuers, especially Helen and Bill Stairwalt, Bob began cueing for St. Louis area square dance clubs around 2004.
Employment took them to Decatur, Illinois, from 2007 until the company's downsizing in early 2012. Bob's brain surgery was scheduled at the time of job termination. There were many dark days following the surgery and during rehab including the need to sell the house in Mount Zion. However, the Lord opened a window when that door was closed, and they are very grateful for the prayers and generosity from the dancers in this area. They are thrilled to be back "home", dancing with friends and teaching a beginner's dance class.
They are past members of Belle-Glair Squares, Galaxy Twirlers, Highland Squares, Boots & Slippers. They are currently members of Hoedowners, St. Louis Area Round Dance Council and Round-A-Lab. They have a son, Matthew (wife Sabine) in Houston, Texas, and a daughter, Melissa (husband Nate) in Belleville, Illinois, who each blessed them with a granddaughter last summer.