Missouri Federation of Square & Round Dance Clubs Scholarship 2020 Winner
Brianna Butler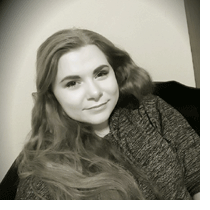 The Missouri Federation of Square 'n Round Dance Clubs scholarship recipient for the 2019-2020 school year is Miss Brianna Butler. Brianna is the daughter of Brian and Jana Butler of Eureka, Missouri, and the granddaughter of Billie Jean Butler and the late Larry Butler of Sedalia, Missouri.
Brianna has served as president of her church youth choir for two years and secretary for one year. She was also secretary for the church youth council which plans the youth events and service projects. Brianna worked at the local library and has been on five mission trips with her church group.
Brianna was home schooled and dual enrolled at St. Louis Community College. She has been a member of Phi Theta Kappa Honor Society. She plans to attend the University of Missouri at St. Louis to pursue a career in mental health counseling.
We congratulate Brianna and wish her much success in her future endeavors.
Congratulations!