Richard Ezra Andrews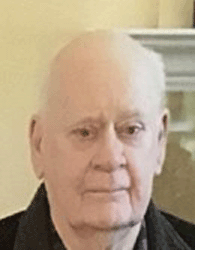 Richard Ezra Andrews, 87, of Springfield, Missouri, passed away on Wednesday, August 21, 2019.
He was born on October 20, 1931, to Ezra and Lucille (Belt) Andrews in Springfield, Missouri.
Richard was in the Korean War and retired from the Springfield US Post Office.
Richard was a member of the Rangers and Trail Blazers Square dancing clubs.
He is survived by his wife, Norma; 2 sons, Richard Jr and wife Sonia, Keith and wife Cheryl; 4 grandchildren, 1 great-grandchild, other relatives and friends.
Visitation will be on Sunday, August 25, 2019, from 4:00 to 6:00 PM at Greenlawn Funeral Home North.
Graveside services will be on Monday, August 26, 2019 at 10:00 AM in Bellview Cemetery.
Cards can be sent to Norma Andrews at:
Apartment 259
Waterford at Ironbridge
131 East Lakewood Street
Springfield, Missouri 65810
Published in the News-Leader on August 24, 2019. www.GreenlawnFuneralHome.com