Janis Kay Anslinger
Janis Kay Anslinger of Harrisonville, Missouri was born December 12, 1946 in Kansas City, Kansas the daughter of Richard W. and Maxine Ereline (Via) Lindsay. She departed this life on Sunday, March 11, 2018 at her home surrounded by love and family at the age of 71 years, 2 months and 29 days.
On February 12, 2005 Janis was united in marriage to Larry W. Anslinger in Harrisonville, Missouri.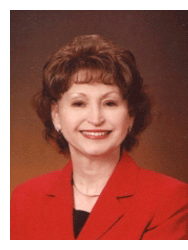 Janis was employed as an accounts payable clerk for Cass County Publishing Co., Harrisonville until her retirement in 2014. She was a member of the United Methodist Church, Harrisonville.
Janis loved her family and grandchildren, traveling, doing yard work and attending Red Hats events. She enjoyed square dancing and was a member of the Single Promenades, Hoot N Hollers, Jacks 'N' Queens, Silver Dollars, Trick Trackers, and Diamond B's. Missouri State Federation of Square and Round Dancing, Heart of America Federation of KC, and West Central District of Missouri Federation, served as Vice-Presidents of Heart of American Federation of Kansas City from 2010 to 2012, served as President of the Missouri Federation in 2013 and was a member of the Square Wheels Camping Club, President West Central District 7 years, and for Hoot-N-Holler for many years.
Besides her parents, Janis was preceded in death by her late husband, Alfred and her brother, John.
Janis is survived by her husband, Larry W. Anslinger of the home, six sons, Matt Bohannon, Harrisonville, Missouri, Jeff L. Anslinger, Savannah, Missouri, Gary D. Warren, Allen D. Warren, Timothy L. Warren, Bradley D. Warren; two daughters, Tammi R. Bohannon, Harrisonville, Missouri, Ann M. Becerra (Gary) St. Joseph, Missouri; two grandchildren, Sloan Bohannon and Brodi Becerra; other relatives and a host of friends.
A Celebration of Life Service will be held Thursday, March 22, 2018, at 3:00 PM at the Harriosnville United Methodist Church, 2600 East Mechanic Street, Harrisonville, Missouri 64701.
The family will receive friends Thursday, March 22, 2018, from 1:30 - 3:00 PM at The Church.
The family suggest that memorial contributions may be made to the American Cancer Society.
You may send condolences to Larry at:
Larry Anslinger
502 South Stella Street
Harrisonville, Missouri 64701-2726