Mildred "Midge" Irene Bowman
Mildred "Midge" Irene Bowman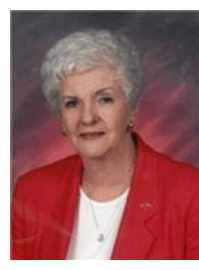 , age 92, of Independence, Missouri passed away on January 25, 2020 at Centerpoint Medical Center, Independence, Missouri.
Midge was born on October 20, 1927 in Byrdstown, Tennessee, the daughter of Curtis E. and Permelia B. (Sims) Beaty. She grew up in Independence, attended William Chrisman High School, and graduated in 1945. She worked as a Harvey Girl at the Union Station, where she met and married her husband Clark Bowman. She belonged to the Blue Ridge Blvd Christian Church, Roadrunners square dance club, Red Hatters and New Era Study Club. She enjoyed meeting high school friends for lunch.
Midge is survived by: Three daughters: Pamela (Husband: Joe) Gorman, Patti (Husband: Vern) Jensen and Dana Stevens. Two Grandchildren: Brandon Stevens and Lindsey Tharp. Two Great-Grandchildren: Wynter and Jackson and Sister: Joyce Roseman and many nieces and nephews.
She was preceded in death by: Parents, husband, sister: Cassie Bills and sister and brothers-in-law.
Family would like to thank The Groves, One Community and Crossroads Hospice and the many nurses at Centerpoint Hospital for their comfort and support.
Visitation Friday, January 31, 2020 from 11:00 AM - Noon at Newcomers Floral Hills Funeral Home and Cemetary, 7000 Blue ridge Boulevard, Kansas City, Missouri 64133. Burial will be from 1:30 - 2:00 PM.
Published in The Examiner on January 29, 2020