Glen "Shorty" Allen Dean
April 6, 2017
Glen "Shorty" Allen Dean, 69, of Bolivar, passed away, on Thursday, April 6, 2017.
Shorty the son of Alva "Diz" and Grace Anna (Hagerman) Dean, was born in Springfield, MO, on November 25, 1947.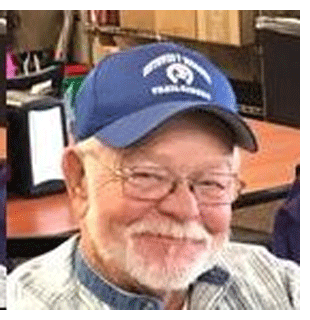 Shorty was a barber by trade and had worked part-time at I-66 Auto Auction and Trux. He retired from the Bolivar School District. Shorty was a true cowboy. He enjoyed horses and belonged to the saddle club and enjoyed trail riding. Shorty also belonged to several square dancing clubs and loved to go anytime he had the chance. He will be fondly remembered and greatly missed by those who knew and loved him.
Shorty was preceded in death by his parents; and daughter, Tina Hough.
Shorty is survived by his estranged wife, Ida Dean of Bolivar; 3 children, Jeffery Dean and Sarah, Connie Donatelli and husband Nino of Ohio, Paul Dean and Pattie of Springfield; 7 grandchildren; 2 great grandchildren; one brother, David Dean and wife Barbara of Strafford, one sister, Nancy White and husband Bob of Walnut Grove; special friend, Fran Purnell; one aunt, Jean Hagerman; nieces, nephews, cousins, other family and friends.
Celebration of Life services will be Sunday, April 9, 2017 at 6:00PM, in the Sac River Cowboy Church Event Center. Graveside services will be at a later date.