Oscar "Fred" Friedrich, jr.
March 7, 1949 ~ November 19, 2022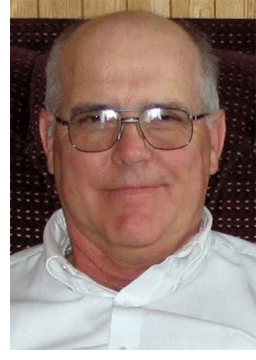 Oscar "Fred" Friedrich, jr, 73, of Lexington passed from this earth Saturday, November 19th, 2022 surrounded by his family.
Fred was born at Carrollton Hospital on March 7th, 1949 to Oscar Sr and Violet (Rivers) Friedrich. He was the oldest of 5 boys and grew up on the family farm in Lexington, Missouri. He graduated from Lexington High School in 1967. He married Dorothy (Walter) Friedrich on October 26th, 1975. Together, they raised 3 children in Lexington.
Fred loved country life. He spent most of his working years at The MFA Exchange grain elevator in Lexington. He also spent many hours on the farm after putting in a full day of work. He was a member of St. Luke Evangelical Free Church for 47+ years, where he served on both the church council and cemetery board. He was also an active member of Santa Fe Trailers, a square dancing club in Independence. He loved square dancing, but more than that, he loved the people and the friendships that grew from it. He spent countless hours enjoying his kids' and grandkids' varied activities.
Fred is survived by his wife Dorothy of 47 years; his 3 children: Kenny (Allison) of Odessa, Mark (Jeanetta) of Cedar Falls, Iowa, and Kristin (Ben) Sassmann of Wellington; 8 grandchildren: Kennison, Colton and Cerise Friedrich, Braden and Lily Friedrich, and Hunter, Connor and McKenna Sassmann; his brothers: James, Roger, Russell, and Robert. He was preceded in death by his parents and grandparents, Emil and Esther Friedrich, and James and Ruby Rivers.

In Lieu of flowers, Memorials may be sent to: St. Lukes Evangelical Free Church, St. Lukes Evangelical Church Cemetery, or Show-Me Christian Youth Home.