Craig Leroy Grothaus - November 23, 1941 - November 29, 2018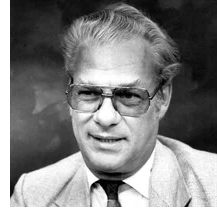 A Memorial Service for Craig Leroy Grothaus of Mountain Home, Arkansas, will be 11:00 AM, Monday, December 3, 2018, at Kirby & Family Funeral Home Chapel, with Reverend Randy Ludwig officiating. Family will receive friends from 10:00 AM until time of service. Military Honors will be provided by the Alley White American Legion Post #52 and United States Navy Honor Guards with assistance from the Patriot Guard.
Craig went to be with his "Commander in Chief in the sky" on November 29, 2018, in Mountain Home, Arkansas at the age of 77. He was born November 23, 1941, in San Diego, California, the son of Harold and Nora Huffman Grothaus. He was a retired Senior Chief Petty Officer in the United States Navy. He married Karen Raske on December 24, 1973, in National City, California. Craig lived in Mountain Home since moving from St. Charles, Illinois, in 2000. He was a member of the American Legion, V.F.W., Fleet Reserve Association as well as the Mountain Home Area Stamp Club. He and his wife were 15 year past presidents of the Twirling Funtimers Square Dance Club.
Craig is survived by his wife of 44 years, Karen Grothaus of Mountain Home, Arkansas; son, Timothy J. (Toni) Grothaus of Ft. Myers, Florida; daughter, Mardell Rose of Clarksville, Tennessee; four grandchildren, Nichole Grothaus of Ft. Myers, Florida, Elizabeth McDonald and Anthony Downing of Clarksville, Tennessee and Madeline (Johnny) Tatom of ElPaso, Texas; ten greatgrandchildren; a stepsister, Deanna L'Ecuyer; nephew, Doug Mutton of Massachusetts and special friends, Don and Dorothy Patterson of Mountain Home, Arkansas.
He was preceded in death by his father, Harold Grothaus; mother and step-father, Nora and Norman Deardorf and one great-grandson.
Memorials may be made to:
Hospice of the Ozarks Hospice House
701 Burnett Drive
Mountain Home, Arkansas 72653-2944
Arrangements are by Kirby and Family Funeral and Cremation Services - Mountain Home, Arkansas.
Condolences may be sent to:
Karen Grothaus
39 Crestview Road
Mountain Home, Arkansas 72653-8075