Hurshell Willis Herrell
Hurshell Willis Herrell, 79, of Kansas City, Missouri, formerly of Holt, Missouri, passed away Sunday, June 16, 2019.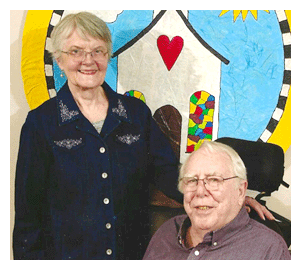 Hurshell was born on August 26, 1939, in Soddy-Daisy, Tennessee, the son of Herman and Louise Herrell. He was a baptized member of Farmers Grove Baptist Church in Clinton, Tennessee. He graduated from Powell High School in Powell, Tennessee. He married Sylvia (Nuttelman) Herrell on August 20, 1960 at St. Peter Lutheran Church in Gresham, Nebraska.
Hurshell was preceded in death by his parents.
He is survived by his wife, Sylvia, of the home; sister, Wilma Jean (Charles) York of Clinton, Tennessee; daughters, Shari (Craig) Schley of Kansas City, Missouri, and Susan (Steve) Hornickel of Ord, Nebraska; grandchildren, Andrew (Michelle) Fairhurst, Mark (Donna) Fairhurst, Ashley Fairhurst, Courtney Fairhurst, Jamie (Tim) Holmes, Kris Horrnickel, Taylor Hornickel, Kasey Hornickel, Jayden Hornickel, Trysten Hornickel; great grandchildren, Kaylyn, Sydnee and Brooklyn Holmes, and Alexandria, Camille and Sophia Fairhurst.
Hurshell worked for Butler Manufacturing and Ford Motor Company. He had many hobbies including race cars, horses and carriages, woodworking, traveling, camping, and square dancing.
Funeral services will be held at 11:30 AM, Friday, June 21, 2019 at Fry-Bross & Spidle Funeral Home, 208 South Jefferson Street, Kearney, Missouri, with visitation from 10:00 - 11:30 AM. prior. Burial will be in Kearney, Missouri. A meal will follow at Trinity Lutheran Church, 1715 South Jefferson, Kearney, Missouri.
Pallbearers are Andrew Fairhurst, Mark Fairhurst, Kris Hornickel, Kasey Hornickel, Jayden Hornickel, and Craig Schley.
The family suggests memorial contributions to the American Heart Association, or foundations helping those with spinal cord injuries or diabetes.
Cards and messages can be sent to:
Sylvia Herrell
2651 NW Barry Road, Unit 103
Kansas City, Missouri 64154-1004