Wilma Jean (Smith) Irwin
June 2, 1935 ~ June 21, 2020
Wilma Jean Irwin, 85 of Nevada, Missouri went to be with her daughter "Bea" on Sunday, June 21, 2020 following a short illness. Wilma was born to Ralph and Doris (White) Smith on June 2, 1935. The oldest of four children, she grew up on their family farm in Milo, Missouri.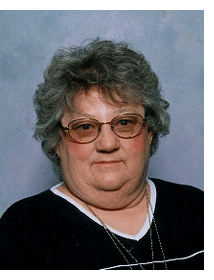 Wilma attended school in Nevada, Missouri. She graduated from Nevada High School Class of 1953. Following high school Wilma went to work for a local restaurant before going to work for the Missouri State Hospital. While employed there she became the hardworking single mother of Belinda Beisly and David Irwin. After 42 years Wilma retired at the age of 62. Upon retiring she devoted her whole life to her family and being "Granny". When she wasn't watching her grandkids participate in their many activities, she was an active member of the Mo-Kan Square dancers and the Fraternal Order of the Eagles Lodge #3770. She also enjoyed reading the newspaper, listening to the 12 o'clock news, drinking coffee at 54 Cafe, and doing crossword puzzles. Her laugh was infectious, always spoke her mind, and she never met a stranger.
She is survived by her son, David Irwin and his wife April, Nevada; three grandchildren, Brittney Shorten (Jevan), Nevada, Allie Irwin, Nevada, Missouri , True Beisly, Nevada, Missouri; two step-children, Haley Batchelor, Nevada, Missouri, Jaicee Bloom, Nevada, Missouri ; two great-grandchildren, Andrew, and Logan; one brother, Robert Smith (Mae), Milo, Missouri; one sister, Marilyn Fritts, Greenwood, Missouri; several nieces, nephews, extended family and many friends. She was preceded in death by her parents; daughter, Belinda Beisly; and sister, Melva Keithley.
The family will receive friends from 5:00 - 7:00 PM on Thursday, June 25, 2020, evening at the Ferry Funeral home in Nevada. Funeral services will be held at 10:00 AM on Friday, June 26, 2020, at the funeral home with Mark Mitchell officiating. Interment will follow in Newton Burial Park.
In lieu of flowers, donations can be made to the Mo-Kan Square Dancers of Nevada.
Ferry Funeral Home
301 South Washington
Nevada, Missouri 64772
417.667.3322