Michael Lee Kelly
Michael Lee Kelly, 63, went home to his maker October 3, 2017 after a two- month battle with illness.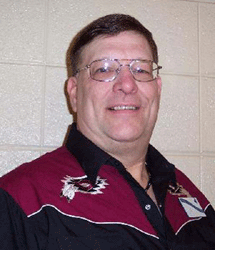 He is survived by his partner of 12 years, Pat Coster.
Mike learned to love square dancing at a very young age with the youth exhibition group Flying Saucers. Throughout his life, teaching and calling square dance remained his most passionate activity. He was continually learning new music to keep Square Dance fresh and fun. His love and passion for Square Dance was always evident by the energy and enthusiasm of his calling. He joined CALLERLAB in 1974. He has called dances in most states and several foreign countries.
Mike taught at least one set of Basic/Mainstream lessons every year since he started calling, and many years more than one set. Most of those years he also taught Plus and Advanced. He was club caller for many Kansas City area clubs during his many years of calling. At the time of his passing, he was the caller for Starlite Twirlers and Kelly's Klassics Plus and Advanced.
There will be a celebration of his life held 7:00 - 9:00 PM, October 18, 2017, at Little Blue Barn, 8245 Noland Rd, Kansas City, Missouri. There will be recordings of Mike calling for any that wish to dance to him one more time.