Wayne Guy McNeel
July 5, 1949 ~ December 19, 2020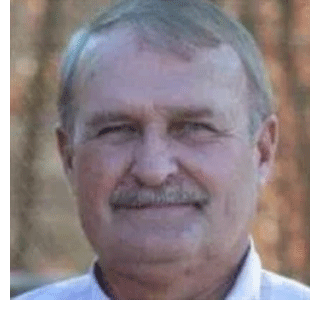 Wayne Guy McNeel, 71, of Odessa, Missouri passed away on December 19, 2020 at St. Mary's Medical Center in Blue Springs, Missouri.
A visitation will be held from 5:00 p.m. to 7:00 p.m. on Wednesday, December 23, 2020 at Ralph O. Jones Funeral Home, 306 S. 2nd St., Odessa, Missouri, 64076. Mask are required and social distancing observed. A graveside inurnment at the Missouri State Veterans Cemetery in Higginsville, Missouriwill be held at a later date. In lieu of flowers, memorials are suggested to the animal shelter of your choice. Arrangements have been entrusted to Ralph O. Jones Funeral Home, 306 S. 2nd Street, Odessa, Missouri, 64076, 816.633.5524. Memories of Wayne and condolences for his family may be left at www.LedfordFamilyFH.com or on our Facebook Page.
Wayne was born on July 5, 1949 in Odessa, Missouri to E. Thurston and Edith (VanMeter) McNeel. He graduated with the Odessa High School class of 1967. Wayne was drafted into the United States Army and served in Vietnam. He earned the National Defense Service Medal, Vietnam Service Medal and Vietnam Campaign Medal. On July 12, 1986 he married Marilynn (Loeb) McNeel in Raymore, Missouri. Wayne and his brother owned a construction company D&W construction for several years. Wayne and Marilynn also owned several rental properties. He was a member of the First Baptist Church in Odessa. In addition to spending time with family and friends, Wayne enjoyed car races, riding his trike, target shooting, and visiting with his friends.
Survivors include Wayne's wife, Marilynn McNeel of Odessa; seven children, Marcella Smith (Navarrio) of Odessa, Troy McNeel of Odessa, Teresa McNeel of Higginsville, Amanda McNeel of Blue Springs, Missouri, Kenneth Stinnett of Blue Springs, Missouri, Lisa Depew of Blue Springs, Missouri and Jeffrey Stinnett of Independence, Missouri; six grandchildren, Joshua Stinnett (Julia), Megan Minnis (Cory), Chauncey Depew IV, Casey Depew, Hannah Terrill, and Ava McNeel; two great-grandchildren, Amelia Stinnett and Easton Minnis; two brothers, Ray McNeel of Odessa, MO and Dwayne McNeel (Jeanette) of Independence, Missouri; two sisters, Janice Anderson of Washington, Missouri and Audra Baker of Odessa, Missouri; and many nieces and nephews.
Wayne was preceded in death by his parents, a daughter in infancy, Victoria McNeel and a sister, Judy Steelman.
To send flowers or a memorial gift to the family of Wayne Guy McNeel please visit the Ralph O. Jones Funeral Home Store.