Patricia Miller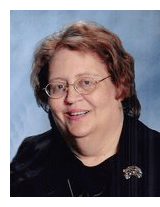 Patricia Miller, 67, of Independence, Missouri, passed April 4, 2016.
A memorial service will be held at 5:00 PM on Monday, April 11, 2016, at the Speaks Suburban Chapel, followed by a visitation to last until 7:00 PM.
Patricia was born October 11, 1948 in Wichita, Kansas to Paul and Alta (Belle) Myrick. She is survived by her husband, Thomas Miller; two daughters, Danielle and Adrianne Miller; grandchildren, Jazzmin, Breanna, Ashlie, Devin, Ericka, Leah and Aiden Miller; bonus grandchildren, Aliyah, Daniel and Alivia; as well as one sister, Debbie Rosendale.
Tom & Pat were Presidents of the Missouri Federation of Square & Round Dance Clubs in 2011.