William B. Morris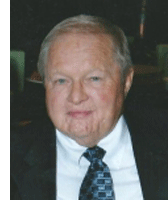 William B. Morris, 72, Springfield, passed away May 19, 2013 after suffering a heart attack.
He was a graduate of Montrose, Missouri High School and Central Missouri State University.
William served in the U.S. Coast Guard. He was employed with the Vendo Co. in Kansas City, Missouri and Toronto, Ontario, Canada. He later owned Morris Drilling Supply in Springfield and after that was the site supervisor for Pense Brothers Drilling for 10 years.
He was a member of Missouri Federation of Square/Round Dance clubs, serving as state president in 2001, Sigma Pi Fraternity, Hopedale Baptist Church and Riverdale Baptist Church in Nixa.
He was preceded in death by his father, Ralph E. Morris and his brother, Michael Morris.
He is survived by his wife Carol L.; son, Jeff and wife Diane and step-grandchildren, Adam and Abby Lemmer, all of Lees Summit, Missouri; son, Craig and wife Shawna and grandchildren, Ashton and Luke Morris, all of Fort Worth, Texas, and his mother, Laura "Babe" Morris, Montrose, Missouri.
Visitation will be from 6:00 to 7:30 PM, Wednesday in Gorman-Scharpf Brentwood Chapel, Springfield, Missouri. Funeral Services will be held at 2:00 PM, Thursday, May 23, 2013 in Schowengerdt Funeral Chapel, Butler, Missouri with the Rev. Jamie Bilyeu officiating. Burial will follow in Montrose Cemetery.
Memorial contributions may be made to the American Heart Association or Missouri Federation of Square and Round Dance Club.