Wayne Ray Parsons
January 30, 1951 ~ September 11, 2021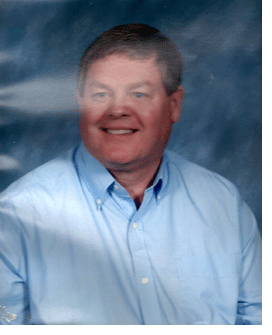 Wayne Ray Parsons of Collins, Missouri passed away on September 11, 2021, at Cox Hospital in Branson, Missouri.
Wayne was born on January 30, 1951. He attended Osceola Public Schools and graduated from the University of Central Missouri. He spent his working career with builders and realtors remodeling homes and businesses in the Kansas City area. After his parents passed away, he retired to Collins, Missouri with his best friend Deena Hanna and spent the rest of his career as a retired handyman. He loved spending quality time with his stepdaughters (Mary and Becky) and step grandchildren, square dancing, gardening, family, church members, neighbors, friends, and many others. No one was a stranger.
He is survived by his significant other Deena Hanna, children and grandchildren, sisters Rose Ann Parsons, Karen Kay Lujin (twin) (Rick) brother Roy Lee Parsons (Mary), cousins, nephews, great nieces, and great nephews.
He was preceded in death by his parents, June and Basil Parsons, his wife Mary, aunts, and uncles.
The family wishes to extend their appreciation to Vista Baptist Church Pastor Jim Johnson, members and friends for their support and prayers.
Visitation:

September 20, 2021, 10:30 - 11:00 AM, Vista Baptist Church,
2550 SE Old Hwy 13, Osceola, Missouri 64776

Memorial Service:

Monday, September 20, 2021, 11:00 AM, Vista Baptist Church

Inurnment:

Mount Zion Cemetery, Quincy, Missouri