Mary Jane Pitts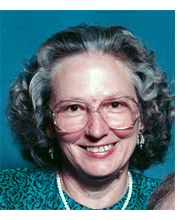 Mary Jane (Boyles) Pitts, 78, of Lawson, Missouri, passed away November 4, 2019 at her home.
Mary was born January 30, 1941 in Foster, Missouri.
Mary and Gene enjoyed square dancing and belonged to the Shooting Star Club of Liberty.
Mary was preceded in death by her husband, Roy Eugene Pitts in 2003; parents, Leonard and Leona Boyles; siblings, Bob, John, Jerry, Jim, Leon and Ruby.
She is survived by siblings, Sue Livengood, Pat Mellenbruch (Jerry), Bill, Joe and Gary Dee (Connie) Boyles; children, Roy Pitts, Debbie Crawley, Terry McNair, and Randy Boyles; grandsons, Stephen (Jessica) Crawley, Kyle Crawley and Roy (Taelor) Pitts; and great grandchildren, Stephanie, Hailey, Jessalyn, Adrien, Reese, Marcie and Tate.
Services will be held at 11:30 AM on Saturday, November 9, 2019, at Bross & Spidle Funeral Home, 214 North Pennsylvania, Lawson, Missouri. Visitation will be held at 10:00 AM prior to the service. Burial will be at Old Union Cemetery.
Cards and condolences can be sent to the family in care of:
Randy Boyles
5116 South Cottage
Independence, Missouri 64055-5534