James Milton Weber
September 11, 2020
James Milton Weber, former Division Chief of the Liberty, Missouri Fire Department, passed away September 11, 2020.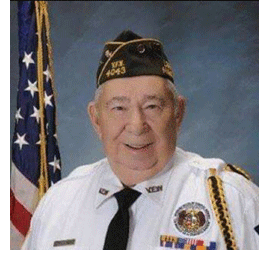 Jim was born July 1, 1946, in Laredo, Missouri , the elder of two children of Herman "Micky" and Marjorie "Rose" (Peterie) Weber. He graduated from Laredo High School in 1964 and soon joined the US Navy. Jim served from 1964 until receiving honorable discharge from active duty in 1968 and reserve duty in 1970. Jim later pursued his Associate's degree at Penn Valley Community College.
Jim was united in marriage to Mary Susan Stevens. She preceded him in death on June 13, 1984. He was later united in marriage in 1986 to Edythe (Lane) McGuire who survives.
Jim's father was a volunteer firefighter and mother a volunteer EMT. He carried on their traditions and became a career firefighter, EMT and Paramedic. He worked a short time for the Trenton, Missouri Fire Department before moving to Liberty in 1972. His career with the Liberty Fire Department spanned more than three decades, retiring as a Division Chief. Jim was one of Missouri's earliest paramedics.
Jim was very active in his community. He served as a leader in Boy Scout Troop 374 in Liberty with his son Brad. He was an Eagle Scout and a Firebuilder in the Tribe of Mic-O-Say. Jim was active in Clay County 4-H in shooting sports and fishing projects with his stepsons.
Jim was a Past Commander of VFW Post 4043 in Liberty, serving on its funeral honors team. He sent weekly reminders for breakfast at Ma and Pa's in Claycomo. Jim was a member of American Legion Post 95 in Liberty.
Jim and Edythe were very active in square dancing in Liberty and throughout Missouri. He was Past President of the Heart of America Federation of Square and Round Dance Clubs, Past President and current Insurance Chairman for the Missouri Federation of Square and Round Dance Clubs. Jim was Past President and served every elected office on the Executive Committee of the United Square Dancers of America. He was Editor of the Show Me Doin's Square Dance Magazine, served as Webmaster for USDA and for the Alliance of Round, Traditional and Square Dance, Inc. He was President of the Ramblers Square Dance Club in Liberty.
Along with his parents and first wife, Jim was preceded in death by a stepson, Grover McGuire, Jr.
Survivors include his wife, Edythe; children, Shelly Graham (Bob) of Kansas City, Bradley Weber (Allyson) of Lexington, Tracy Geier (Dicky) and Tim McGuire both of Liberty; 13 grandchildren, 13 great grandchildren; sister, Freida Troester (Richard) of Trenton, two nieces and their families, as well as other family members and countless friends.
A walk-through visitation for first responders (spouses welcome) will be held from 10:30 - 11:00 AM, followed by a visitation for the public from 11:00 AM - 12:30 PM, on Wednesday, September 16, 2020, at Park Lawn Northland Chapel, 1640 North State Route 291, Liberty, Missouri . A procession with the Liberty Fire Department will follow the visitation to New Hope Cemetery in Liberty for a 1:00 PM graveside service with military honors.
In lieu of flowers, memorials are suggested to VFW Post 4043, Liberty; United Square Dancers of America Youth Scholarship Fund (www.usda.org); or Honor Flight (www.HonorFlight.org).
You may share a message with the family or sign an online guest book via www.ParkLawnFunerals.com. Arrangements: Park Lawn Northland Chapel 816.781.8228.