Dale W. Herzberg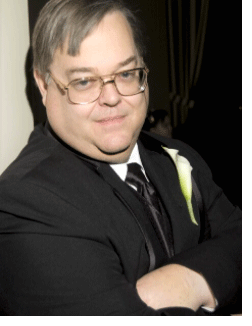 Dale W. Herzberg passed away on January 7, 2022 at the age of 66. He was the beloved husband of Susan Herzberg nee Meyer of Wentzville, Missouri; He is survived by his wife; two sons, John (Alexandra) Herzberg of Jacksonville, Florida, Michael Herzberg of Kansas City, Missouri; daughter, Janet (Barry) Callahan of Troy, Michigan; two grandchildren, Alexander and Bethany Callahan.
Dale was a long time member of Immanuel Lutheran Church in Wentzville. He was a lifelong member of the Missouri Gun and Quail Club, a past member of the Wentzville Jaycees, and a Cub Scout Leader. He enjoyed bowling and square dancing. Dale was a wonderful husband, father, and grandfather who will be dearly missed by many family and friends.
He is preceded in death by his parents, Richard Herzberg and Elizabeth Herzberg nee Kammeier.
Visitation:
Wednesday, January 12, 2022, 4:00 - 7:00 PM, Pitman Funeral Home, 1545 Wentzville Parkway, Wentzville, Missouri 63385
Funeral Service:
Thursday, January 13, 2022, 10:00 AM, Immanuel Lutheran Church, Wentzville 632 East Hwy N, Wentzville, Missouri 63385
Interment Following Service:
South Linn Cemetery, Wentzville, Missouri 63385
Memorials may be made payable to: Immanuel Lutheran Church, Wentzville, MO in care of Pitman Funeral Home, P. O. Box 248, Wentzville, MO 63385