Dixie Lee Fehrmann-Lohse
June 18, 1934 - August 14, 2020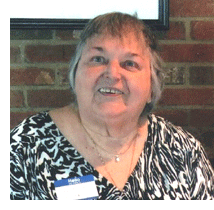 Dixie Lee Fehrmann-Lohse, Fortified with the Sacraments of Holy Mother Church, passed away peacefully at her home surrounded by friends and loved ones.
Dixie was born in Alton, Illinois June 18, 1934 to Ivan and Roberta Meyer. She became a registered nurse and worked in the OR at Barnes for many years.
Dixie was a member of Roundalab, a round dancing organization. She was also a member of Caller's Guild, a square dancing organization, the St. Louis Area Round Dance Council, Merry Mixers, Rafter Rockers, Wickerbobs, Melody Squares, River City Rounds, Ladies' Mainstream, and several other dance organizations. She also taught dancing on her own. Dixie was a board member of St. Louis Activity Center.
She was a dear friend to many in her lifetime and her "Dixie" will be greatly missed by all who knew and loved her.
Visitation will be Thursday, August 20, 2020 from 10:00 AM - 1:00 PM at Hoffmeister Colonial Mortuary, 6464 Chippewa Street, St. Louis, Missouri 63109, with a Funeral Service to immediately follow at 1:00 PM. Interment at Resurrection Cemetery.
In lieu of flowers, contributions to the American Heart Association and any animal rescue are greatly appreciated.